thegroup has consistently held the leading position in the industry irrespective of industry growth rate fluctuation between 2013 and 2015. With a team dedicated to professional excellency we have focused on always performing more efficiently and we have aimed at organic vigorous growth.
We are proud of the appreciation and bonuses offered by our clients for our success, for frequently surpassing the set professional objectives.
thegroup turnover: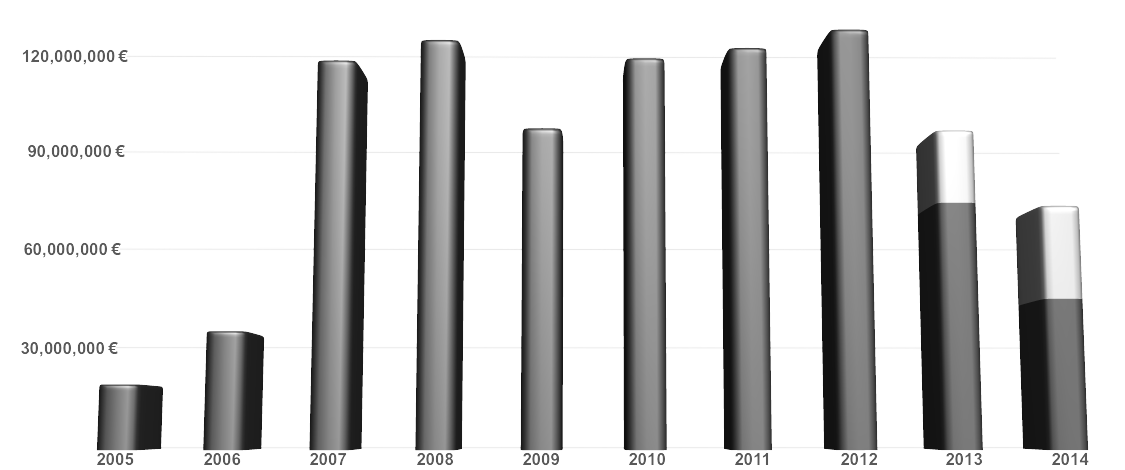 * 2013, 2014 
turnover+ tv budget managed by the agency
thegroup offers marketing communication and programmatic media services for more than 200 brands.
over 60% of thegroup clients are multinational companies the rest are companies developing local brands.
thegroup has consistently kept to the policy of not managing campaigns originating from public Romanian or European funds. Occasionally, in the past, we have participated in the pitching process for projects with such funds, however their contribution to the agency budget has never surpassed 5% of the annual billings of respective year.