Which are the companies active under thegroup umbrella?
These are the companies active under thegroup umbrella:
Brandstalk
DDB
Galeriu & Partners Public Relations
House of Media
Media Investment
My Media
Porter Novelli Public Relations
Prometheus Programmatic Media
Quantum Data Science
Tribal Worldwide Romania
Your Promo
Do you get involved in community development programs?
thegroup has an involved and responsible attitude concerning both its daily activity as well the community it operates in, offering its constant support, discreetly, to different educational, cultural or artistic activities.
thegroup foundation is a partner in projects related to promoting reading in schools and free access to education, as well as excellency projects.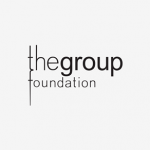 What is thegroup turnover?
Which are thegroup clients?
thegroup manages on a regular basis marketing campaigns for over 200 clients. No client is more important than the other. We regard it as unethical to validate our brand by presenting ourselves as partners of internationally prestigious brands. We are pleased to see that our clients are usually the ones to recommend us to other companies.
60% of our portfolio is represented by international clients and the rest by local brands.
Over the years we have developed and implemented campaigns for brands from various business sectors:
alcoholic beverages
audit companies
automotive sector
banking sector
beauty services
consultancy companies
consumer goods
electronics
exhibition organizers
home appliances
insurance
law offices
nutrition and health
pharmaceutical companies
soft drinks
traders
What is the share of projects with state institutions?
60% of our portfolio is represented by international clients and the rest are brands looking to consolidate their local portfolio.
thegroup has consistently kept to the policy of not managing campaigns originating from public Romanian or European funds. Occasionally, in the past, we have participated in the pitching process for projects with such funds, however their contribution to the agency budget has never surpassed 5% of the annual billings of respective year.
Is OMD part of thegroup?
Omnicom Media Group and thegroup own in Romania the OMD agency and as such the consolidated position of leader on the media market.